Author: Andrew Mascio, USATF Registered Coach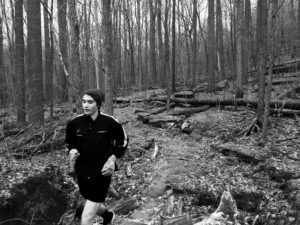 Distance Running can be a very complex sport at times with hundreds of different training methods and philosophies. Many successful coaches have somewhat conflicting strategies, so it's sometimes hard to know as a runner who to listen to and what to follow. But even though there are disagreements and debates about the best training methods, there are some basic fundamentals of distance running that if every runner does, they will improve. 
The Fundamentals of Distance Running: 
1. Stay Healthy:
I know you're probably thinking well that's obvious because if you're not healthy then you can't improve. But even though this is an obvious fact to improving, not only in distance running but in every sport, many runners often neglect or skip the simple things they can be doing to prevent an injury.
Stretching after every run, even on an easy day, is very important to helping prevent injuries and also improving your flexibility and stride length. After an easy day, I recommend stretching for at least 5 minutes and on a hard day at least 10 minutes.
Listen to your body – in workouts don't force the pace. If your legs are feeling tired, you can still run the workout at the same effort as a previous workout, but it may not be as fast. Keeping the effort the same is important, but keeping the pace the same isn't.
About a year and a half ago, I had the opportunity to Skype the American record holder in the marathon, Ryan Hall, and one of the pieces of advice he gave me that has stuck with me since is that it's better to take workouts easier than harder. He said that when he was a freshman at Stanford, he would always run with the top group, but he ended up not having that great of a season by his standards. So his sophomore year, he decided to run workouts with the second group and this resulted in him having a much better season. 
Another way to help prevent injuries is weight training. Doing core each day to improve abdominal strength is critical to building a strong running body and to improving form. Additionally, lifting will help strengthen your body. Having strong muscles will help ensure a consistent, smooth running form, which will lessen the chance of injury. As Reed Ferber, Ph.D., director of the Running Injury Clinic at the University of Calgary states in a 2013 Runner's World article, "If muscles are weak, one footfall will not be like the rest. How your knee turns, your hip drops, your foot pronates changes with each step. But with strength, these movements are the same each time, so your mind and body know what to expect."
Lifting and core are not the only ways to improve strength and running form. Body weight exercises that target the legs, hips, and gluteus medius are also critical to strengthening your body. Some of these exercises include: Fire Hydrants, Donkey Kicks, Lunges, Clamshells, Lateral Leg Raises, and more. 
2. Proper Nutrition: 
Another obvious yet often ignored key to becoming a better runner is nutrition. Proper nutrition doesn't just mean proper nutrition the week of a race – it means proper nutrition the entire season. Get in a habit of eating properly so that it becomes a pattern of excellence throughout your season. It can be hard to resist sometimes but just avoiding dessert after dinner can make a big difference. Try to obtain your calories from more "productive" foods for runners than sweets. To see some of food recommendations for distance runners you can access our Wolf Creek Track Club nutritional suggestions here: WCTC Nutritional Guide. 
3. Keep it Fun: 
Often the stress and pressure of competitive racing can get to some runners. An easy way to avoid this is to never lose sight of the fact that running is fun. There is a reason you choose the sport of running and that is because you like running. After hard workouts and races, hang out with your teammates later that evening. In a 2011 Outside.com article, University of Houston Head Cross Country Coach, Steve Magness, states, "Hanging out with friends is one of the most effective recovery protocols there is." Magness goes on to state, "Going from a high-stress workout to a desensitized period of just joking around together decreases tension way faster than anything else we've tried."At practice, make sure to mix things up – maybe have some themed days or play a game like dodgeball or something before an easy day.
If you get tired of running the same old routes, switch things up by going somewhere unique to run like a state park or rail trail. Another way to avoid the stress and pressure of racing, is to remember on race day that all the work for that race has already been put in and there's nothing that you can really do that day to change the time you're going to run. There's no need to be uptight before races, there's no need for fiery, pump-up speeches from coaches. All you need to do is believe in yourself and training, stay loose and keep the mood lighthearted before the race.
At the Rio Olympics, champions like Usain Bolt and Mo Farah were incredibly loose before their races. They were having fun with the crowd, which I believe helped their performance to a degree because they kept loose and confident instead of worrying and stressing out about the race. 
4. The Long Run: 
Personally, I believe the long run is often overlooked in its importance to becoming a better distance runner. Many coaches put a lot of emphasis on VO2 max days as being the most important training days. Don't get me wrong VO2 max workouts are critical to improving as a runner, but I also believe the long run is just as important as a workout. A long run builds confidence. A long run improves endurance. A long run challenges the body and mind in a way repeat workouts cannot.
Long Runs should be about 25% of your weekly mileage or minutes. When doing a long run, don't just run the same pace as an easy day, but try to be slightly faster than your typical pace. Let's say you consistently run 7:00-7:30 pace on an easy day, then your long run should be at about 6:20-6:50 pace. After a long run, you should not feel as tired as a VO2 max day or a race, but you should definitely feel more fatigued than a regular run.
Mark Wetmore, the legendary Head Cross Country Coach at the University of Colorado, has been a firm believer in the importance of the long run for decades. In a 2014 FloTrack article, Wetmore asserts "there is no more important workout than the long run." Under Wetmore, the Colorado cross country program has won 7 national titles between the men's and women's teams.
Personally, the long run has made a huge difference in my training. Four years ago, I would only be able to do a 15 mile long run at about 7:20 pace, but now, exerting the same effort, I can do a 15 mile long run at roughly 6:20 pace. That builds confidence. Over the years, the long runs I've done have helped me build a strong base, which has enabled me to get to this point. Make your long runs count. 
As a distance runner, you need to be diligent and intentional about all four of these things. If you do a good job at all four of these of things, you will be on your way to becoming a great distance runner.
Have fun training! I'll leave you with one of my favorite quotes of all time, "Success is the sum of small efforts repeated day in and day out."