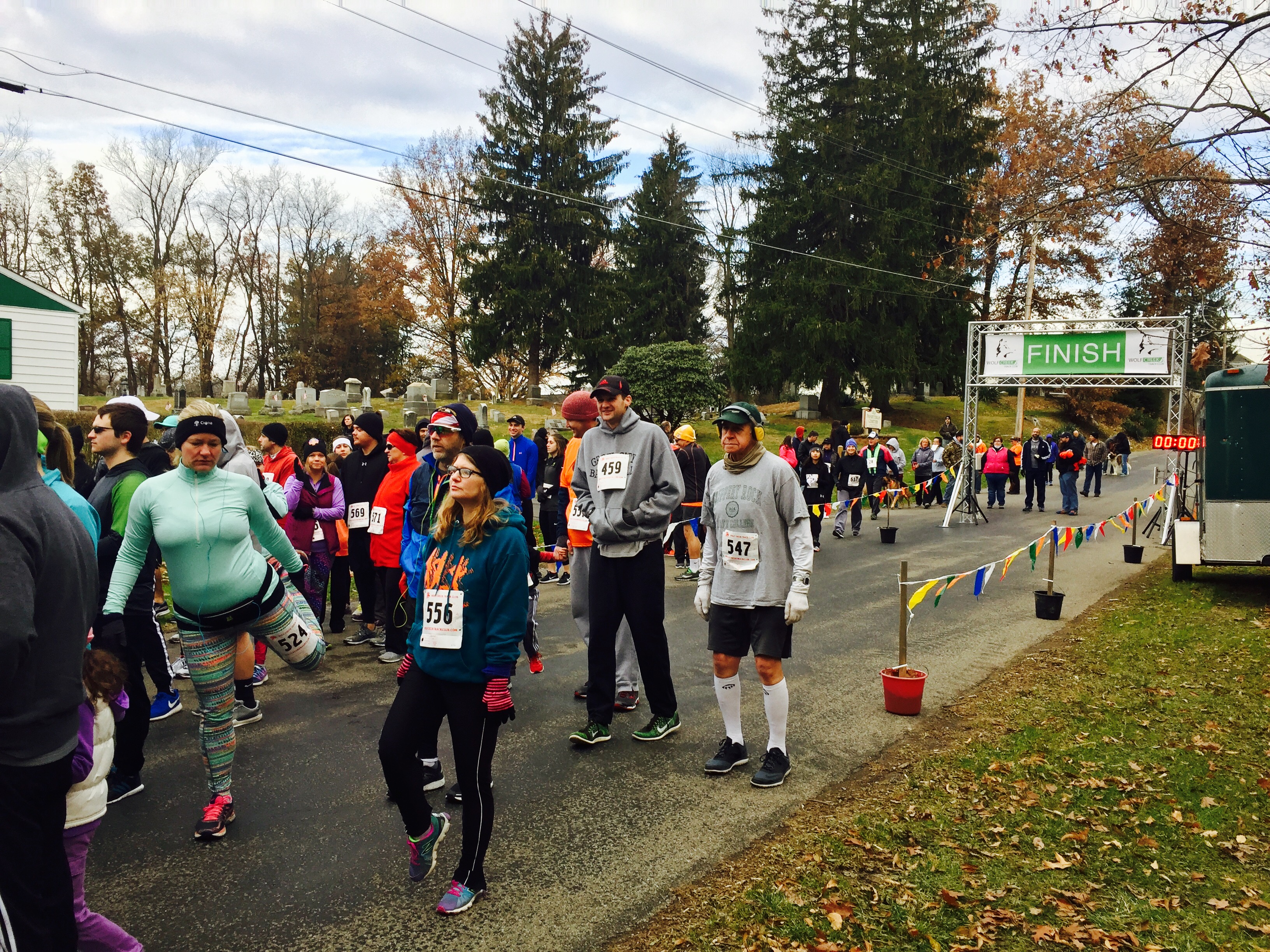 Grove City, PA
On Thanksgiving Day, 150 runners took to the streets of Grove City for the 2nd Annual Grateful Gallop 5k. The race had participants from Florida, Michigan, Ohio, Connecticut, Maryland, Virginia, New York, and Washington DC. It was a chilly morning, around 30 degrees, when the race started at 9:00 AM.
Jed Christiansen, 30, of Greenville, won the race in a new event record time of 15:18. Jed's age-graded score was a tremendous 85.08%. His time was also the fastest of any local Thanksgiving race finisher this year. Jed's brother, Job, 26, of Kent, OH,  finished 2nd in 17:08. Grove City's very own, Ryan Budnik, 20, finished 3rd in 17:13.
Tina Seech, 50, of Pittsburgh, was the top female finisher in 20:50. Tina's age-graded score was an excellent 79.28%. Tina was closely followed by Kimberly Hohman, 40, of Grove City who finished in 20:55. The third overall female finisher was Elise Hilton, 14, who completed the course in 23:06.
After the race, participants stuck around for the awards ceremony and gift basket raffle. For full race results click here.
The Wolf Creek Track Club would like to extend a special thank you to all the participants and to Dunkin' Donuts for allowing everyone to use their facilities.
This race supported the Grove City Community Food Pantry. Generous amounts of nonperishable food items were donated and hundreds of dollars were raised for the food pantry.
The Wolf Creek Track Club's next event will be the Resolution Run 5k on New Year's Eve in Hermitage, PA.