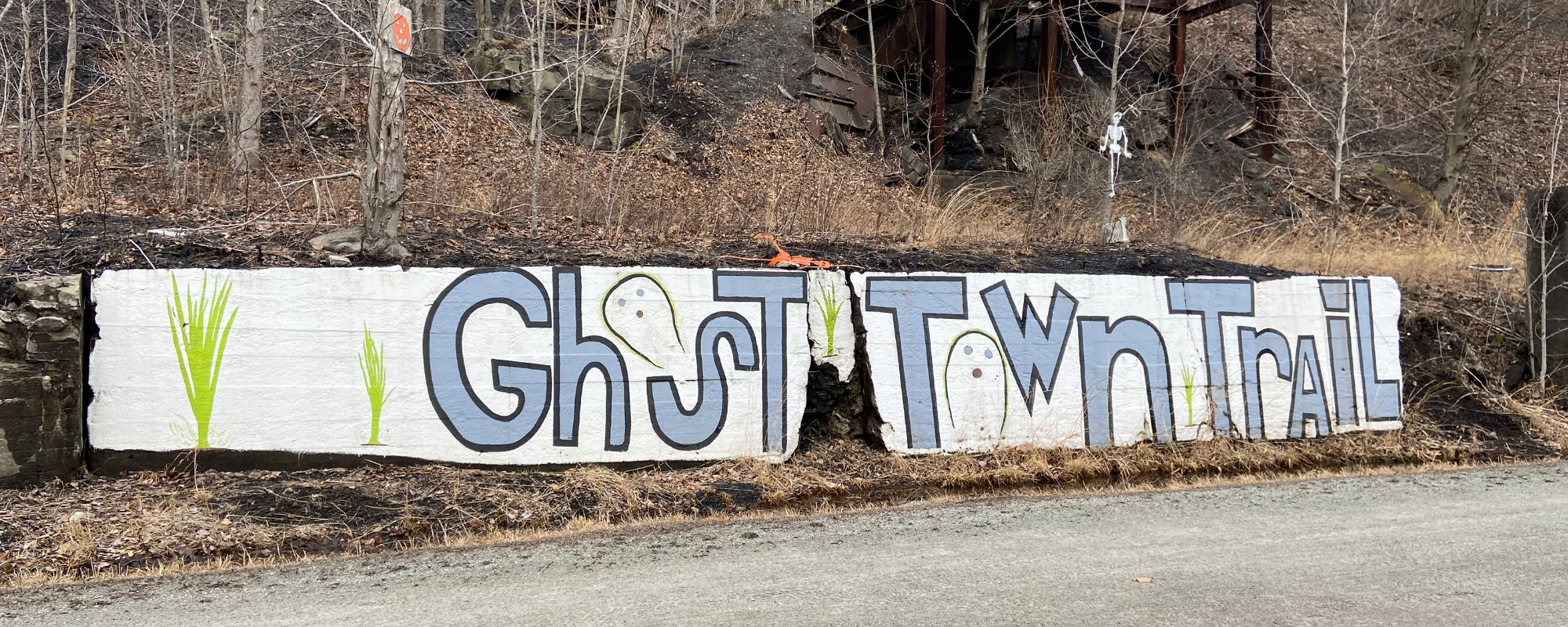 The inaugural Ghost Creek Half Marathon will be hosted by Wolf Creek Race Management on Sunday, May 2, 2021 at the Ghost Town Trail in Black Lick, PA.
1. One of the Most Scenic Half Marathons
If you want to get away from it all, the Ghost Town Trail is the place for you. Throughout the entirety of the race course there are almost no signs of modern civilization; no stores, no homes, no roads, no factories, no railroads. It's just you, nature…..and the ghosts. You will be completely immersed in the natural world as the trail gently hugs the banks of Blacklick Creek. Hear the birds sing, smell the wildflowers of spring, and travel the path of once booming towns in the Blacklick Creek Valley. This is truly one of the most remote and beautiful half marathon courses you will ever run.
2. Second to None Half Marathon Swag
Not your typical race shirt. Participants will receive a gender-specific 100% polyester Nike performance shirt. This moisture-wicking shirt is great for running and also wearing around. Event participants will also receive a premium crafted drawstring bag, beautifully-designed finisher medal, and an individual refreshment package upon finishing.
3. Flat & Fast Half Marathon Course
Not only is this a very scenic half marathon course, but it is also fast. As an out & back course on the Ghost Town Trail, runners will climb a gradual 400 feet of total elevation gain to halfway point, but once you're there, the work is over. The whole way back is a gentle grade downhill, allowing you effortlessly make your way to the finish. This is a great course for a first half marathon or for someone looking to set a personal record.
4. On Course Support
Running on the Ghost Town Trail alone might be intimidating. With its remote location and ghostly name, we can understand why someone may not want to run this trail alone. That's why the Ghost Creek Half Marathon presents a tremendous opportunity to experience all the Ghost Town Trail has to offer in a safe, controlled environment. We will have multiple water & aid stations along the course, EMS onsite, portable restrooms, event staff, and you'll be out there with all your fellow runners (and ghosts!).
5. Safely Race In-Person
We want this event to be as fun as possible, while still being safe for all involved. We have set up safety protocols to ensure sanitation and social distancing. The race features an open window start meaning that you can start at any time you choose during a 30 minute window. This allows you to spread out and avoid the usual start line cluster. When you finish, there will not be an awards ceremony which helps avoid post-race crowds. We provide pre-packaged food and drinks, and have hand sanitizer readily available. All of our protocols are in accordance with PA-state government & CDC guidelines.
Join us on Sunday, May 2nd and take advantage of this unique opportunity to experience the Ghost Town Trail.