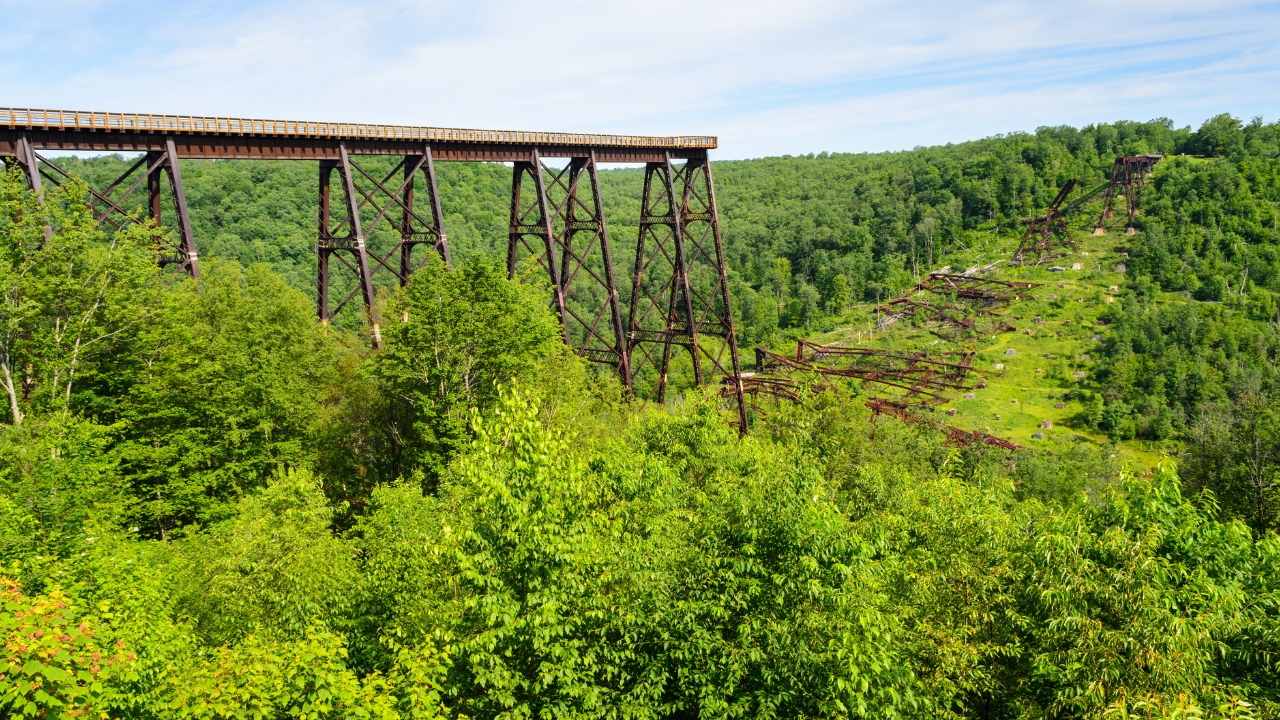 Registration for the 2021 Kinzua Half Marathon & 5k is now open at a special opening rate from February 17 to February 19! NEW this year: participate in both the half marathon & 5k and receive a special medal!
The Kinzua Viaduct, built in 1882, was the world's longest and tallest railroad viaduct, measuring 2,053 feet long and 301 feet high. In 2003, a tornado partially destroyed the structure. In 2011, the viaduct was reinvented and transformed into the now 624ft long Kinzua Skywalk at Kinzua Bridge State Park. On the skywalk, visitors can take in breathtaking views of the Kinzua Gorge and gaze down at the incredible destruction from the tornado. In addition, the Kinzua Bridge State Park Visitor Center offers historical information and stunning views.
"One of the Top 10 Most Beautiful Skywalks and Viewpoints in the World" -Culture Trip, U.K.
LEARN MORE HERE!