Where are the best places to run in Western PA? Club directors Andrew Mascio and Brandon Wise rank their top 15 favorite places to run. 
Andrew Mascio says: 
1. Ohiopyle State Park (Ohiopyle, PA): This place has it all from the flat Great Allegheny Passage to the hilly, scenic Baughman Trail. Diverse terrain and seemingly endless running options makes Ohiopyle the #1 spot to run in Western PA.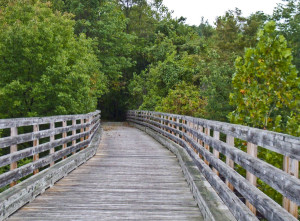 2. Maurice K. Goddard State Park (Sandy Lake, PA): Looking for a dirt road, a paved lake loop, or some trails to run? You can find all 3 at the beautiful MK Goddard State Park.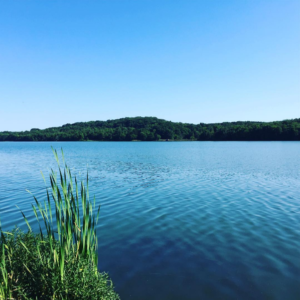 3. Sandy Creek Trail (Franklin, PA): Flat, fast surface and sweeping views. And the Belmar Bridge. Enough said.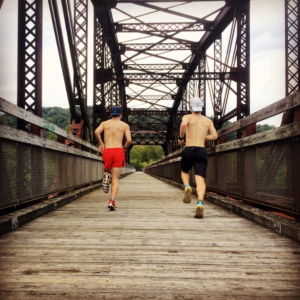 4. Moraine State Park (Portersville, PA): North Country Trail, 7.5 mile bike path, the scenic Sunken Garden Trail, a lake and multiple beaches. Let's move on.
5. McConnells Mill State Park (Portersville, PA): Nice shaded paths through the woods with unique boulders lining them. Sounds pretty great doesn't it? This running video was filmed at the park: https://www.youtube.com/watch?v=5zJrjkN7cXU 
6. Saltsburg Trail (Saltsburg, PA): Quick, gravel surface. Scenic views at the Conemaugh Dam.  
7. State Game Lands 284 (Mercer, PA): Only for running on Sundays during hunting season. Beautiful grass trail that provides a soft surface. Great views of nature. 4 miles one way. 
8. Sandy Lake Rail Trail (State Game Lands 130) (Sandy Lake, PA): Hidden gem in Sandy Lake. Dirt/grass surface 7 miles one way. 
9. Presque Isle State Park (Erie, PA): Flat, fast, nice views of lake Erie. 
10. Ernst Trail (Meadville, PA): Flat paved path in Meadville that travels through the woods, past railroad tracks, open cornfields, and more. Fantastic views. 
11. North Park (Allison Park, PA): A hotbed of running in Western PA. Packed with runners all the time. Has trails in woods plus the 5 mile classic lake loop. Ranked lower on the list because it can sometimes become boring. 
12. Cook Forest State Park (Cooksburg, PA): Trails through the historic forest or a flat road that travels along the river. 
13. Memorial Park (Grove City, PA): A surprising park in the small town of Grove City. Used to be a mine which has led to some unique terrain in the park. The trails in the woods are fun to run with the interesting mounds left behind from the mines. Lower on the list because there is not a lot of running real estate. 
14. White's Woods Park (Indiana, PA): Beautiful, well-maintained trails with sweeping views of downtown Indiana. 
15. Montour Trail (Coraopolis, PA): Flat, quick surface good for a tempo run. Not as scenic as some of the other trails on the list.
Brandon Wise says: 
Ohiopyle State Park
Maurice K. Goddard State Park
Oil Creek State Park (Oil City, PA)
Moraine State Park
McConnells Mill State Park
Memorial Park
Sandy Creek Trail
Sandy Lake Rail Trail 
State Game Lands 284
Samuel Justus Trail (Franklin, PA)
Saltsburg Trail
Cook Forest State Park
North Park
Presque Isle State Park
Brady's Run County Park (Beaver Falls, PA)
We hope you get the opportunity to run at all these great parks and trails. 
Don't agree? Feel free to leave your own rankings in the comments section.