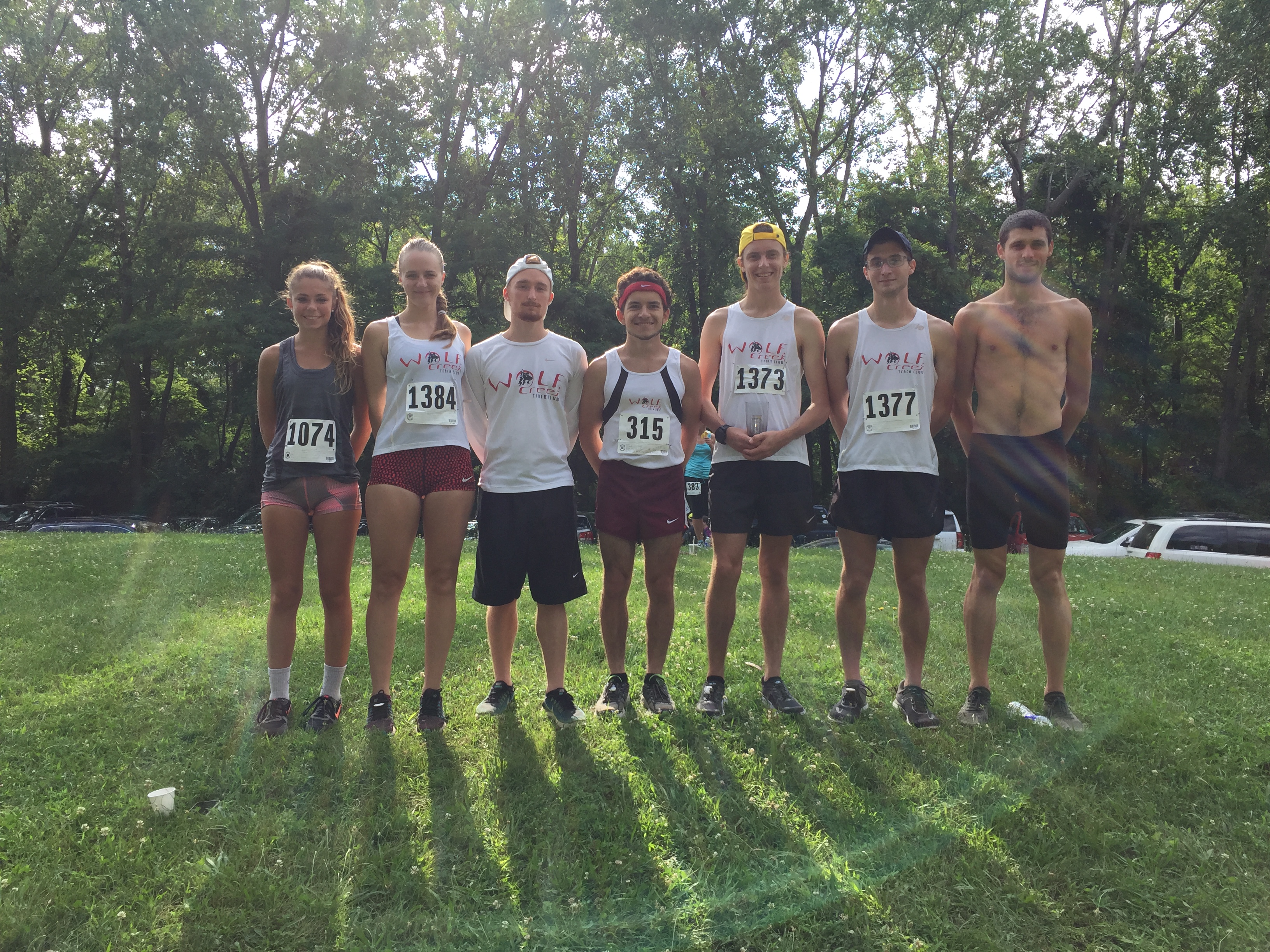 The Presque Isle Half Marathon kicked off this morning at 6:45. At the start of the race, the weather was near perfect for a mid-summer half marathon with the temperature in the upper 60s.
Ryan Budnik placed 8th overall in a time of 1:19:24.1 (6:03/mile), an improvement of over 1.5 minutes from last year's finishing time and a new personal best in the half marathon. Budnik was also 3rd in the 20-24 age category. Brandon Wise finished 10th in 1:19:56.8 (6:06/mile), marking his 4th consecutive year of placing in the top 10 at this event. Theo Reynolds finished 11th overall and 2nd in his age group of 25-29 with a time of 1:20:09.2 (6:07/mile).
Simon DeAngelo, racing his first half marathon, finished 19th overall, completing the course in 1:23:27.4 (6:22/mile), while Andrew Mascio was 21st in 1:24:00.0 (6:24/mile).
On the women's side, Rachel Martin finished 238th overall in 1:48:06.7, while Hannah Steele took 382nd in a time of 1:56:16.3.
There were 1,498 runners registered for the race and 1,279 total finishers. The 1st overall finisher was Matt McWilliams in 1:08.56.7 (5:15/mile) and the first female finisher was Jennifer Picot in 1:22:14.5 (6:16/mile) good for 16th overall.
The Wolf Creek Track Club's next competition will be the GNC Liberty Mile on Friday, July 28th.