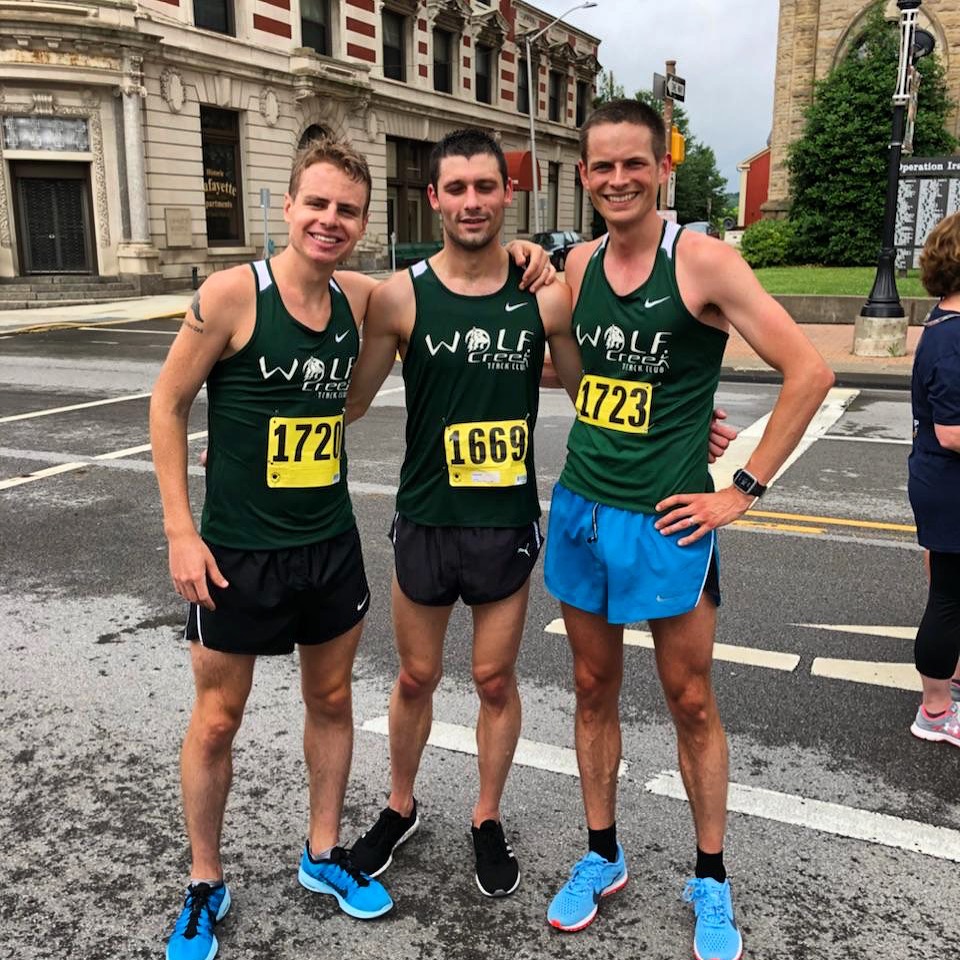 It was an active weekend for Wolf Creek Track Club (WCTC) runners in local competitions. On Saturday morning, club members Nick Edinger, Theo Reynolds, and Dan Spaulding competed at the 43rd Annual Butler Road Race. The race started at 9:00 AM by the Butler County Courthouse in downtown Butler. The premier event, the 5 mile race, features a course that consists of rolling hills. Edinger won the 5 mile race for third consecutive year and fourth time overall in his career. Edinger who ran 26:26 (5:17/mile), was followed by Theo Reynolds who posted a time of 26:48 (5:22/mile). Spaulding took 3rd overall in 27:22 (5:28). This was the first time WCTC has had runners go 1-2-3 in any race. Edinger's time set the 5 mile road race record for the club. In total 147 participants finished the 5 mile race. Tina Seech, 56, took home the women's 5 mile title in an impressive time of 33:14 (6:39/mile).
After an impressive club showing on Saturday, Brandon Wise followed that up on Sunday by winning the 2018 USATF Three Rivers Association Track & Field 5k Championship hosted by Slippery Rock University. This is Wise's first career individual USATF title. He has previously placed 3rd in the 2016 USATF TRA Cross Country Championships, and 4th in the 2017 edition of that race.
Keep up with club events & happenings by following us on Twitter, Facebook , and Instagram.
Check out our upcoming club race: