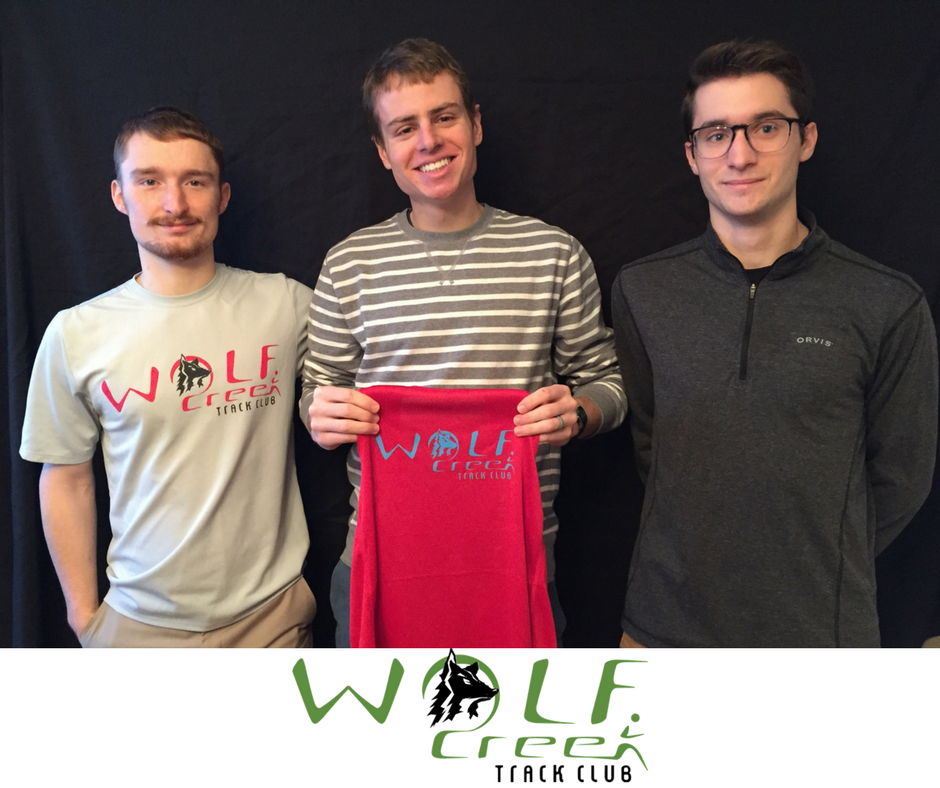 The Wolf Creek Track Club has signed local elite runner, Nick Edinger, to a two-year contract that runs until January 1, 2020. This is part of the Wolf Creek Track Club's continued commitment to supporting the growth of running in the region. As club director, Andrew Mascio said, "This is yet another contribution that all of us at WCTC feel is important to make. Local elites are an inspiration to younger runners. The accomplishments of runners like Nick demonstrate that younger runners too can achieve more than they ever thought possible if they work hard and stay dedicated to the sport. Nick is a tremendous role model not only for his success in the sport, but also because he is a man of integrity. We look forward to expanding our club offerings in 2018 and always welcome more runners to join the club."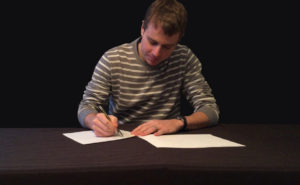 Edinger, 26, attended Mars High School where he graduated in 2009. He officially got into running when joined the track team in middle school. As Edinger said, "My first race was the 800m in 7th grade track. I had wanted to do track since I first ran the mile in gym class in 3rd grade. I absolutely loved it! Little did I know how much I would grow to absolutely loath the 800 meters! Way to short of a race for me!" Edinger was good at the local level while at Mars High School but never made states as an individual and wasn't highly recruited.
After graduating from Mars, Edinger attended Geneva College, where he had a historic career. In college, Edinger said he "fell in love with the sport and was willing to do anything to get faster [and] I was blessed with a brilliant coach who took a long term development approach that allowed me to thrive year after year." Edinger crushed Geneva's cross country 8k (4.97 mile) record by posting a career-best time of 24:23 (4:54/mile) in the fall of 2012. Edinger currently holds four additional Geneva College records in the Indoor 3k and 5k and the Outdoor 5k and 10k. In the spring of 2012, Edinger claimed the individual President's Athletic Conference (PAC) title in the 5k. Edinger regards that 5k race as his most memorable achievement in the sport stating, "My most memorable running achievement so far is finally claiming an official conference championship my senior year in one of my last collegiate races ever. It was my last shot at a conference championship and I had to beat my rival who was an All-American and heavy favorite in order to do it." Edinger boasts college bests of 14:48 in the 5k and 31:27 in the 10k.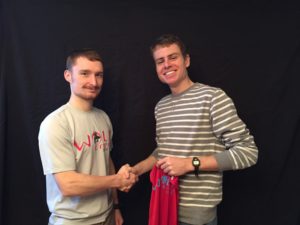 Edinger had improved every year in college and knew he had not yet found his limits so he decided to continue training after to college because as he put it "There was no way I could stop without seeing how good I could be.
Since college, Edinger has elevated his running career to another level. A few of his major post-collegiate accomplishments include: Runner-Up at the USATF National 50k Championships, 3rd Place at the 2017 Indianapolis Marathon, and 10th Overall (5th American) at the 2017 Pittsburgh Marathon. Edinger's 10K PR is now 30:35 and he boasts impressive personal bests in the marathon (2:20:32), half marathon (1:07:35), and road 8k (24:22). Some of Edinger's future goals include: securing the USATF Olympic Marathon Trials A Standard, setting the World Indoor Marathon Record, and making the IAAF World Championship 50k Team
When asked about what advice he would give to younger runners, Edinger stated, "Younger runners should train hard and be patient for the training to take effect. It can take years of consistent miles to cause a breakthrough in performance."
Running has obviously been an integral part of Edinger's life and has meant a great deal to him as he stated, "Running has given me an avenue to glorify God with the talents he has given me, shown me what true hard work is and what it can lead too, and driven me to find me limits. The perseverance and determination I have learned to put into running has carried over towards my drive to be a better husband and grow in my faith. I can't wait to see what that drive leads to in other areas of my life when I retire some day from competitive running."
"I have been incredibly grateful for all the support I have had over the years in my running career, from family and friends to coworkers and Generation UCAN. I have truly been blessed. I am incredibly excited to now be a part of Wolf Creek Track Club as they will be incredibly important in my future running pursuits! Wolf Creek Track Club is committed to growing the sport of distance running in Western Pa and I love that I get to be a part of that."
The Wolf Creek Track Club is proud to support an athlete of Nick Edinger's caliber and character. We look forward to a great future together.