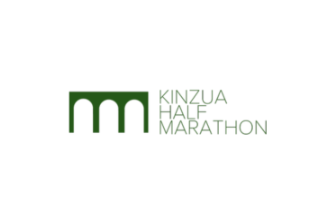 Registration for the Kinzua Half Marathon opened yesterday morning at 10:00am. In the next 14 hours, 443 runners registered for the event – an average of nearly 32 registrants per hour. Runners across 8 states and from cities all over the region registered for the event. The 8 states currently being represented are New York, Ohio, Virginia, Alabama, Delaware, Florida, Kentucky, and Pennsylvania. Pittsburgh, Erie, Buffalo, Grove City, and Grand Island were the top 5 cities of registration. We would like to thank the running community for the incredible support of this event!
The Kinzua Half Marathon will take place on Sunday, July 26, 2020 at Kinzua Bridge State Park. The course travels along the scenic Knox Kane Rail Trail with the start and finish just steps from the iconic Kinzua Skywalk. The Skywalk has been called "One of the World's Top 10 Most Beautiful Skywalks and Viewpoints."
All race participants will receive a performance shirt, drawstring bag, and pint glass! In addition, medals will be given to every finisher and to overall & age category winners.
Registration for the race is now $30 through March 31st. Registration will eventually increase to $60 come race day.
For more race details and to register, please visit this link.