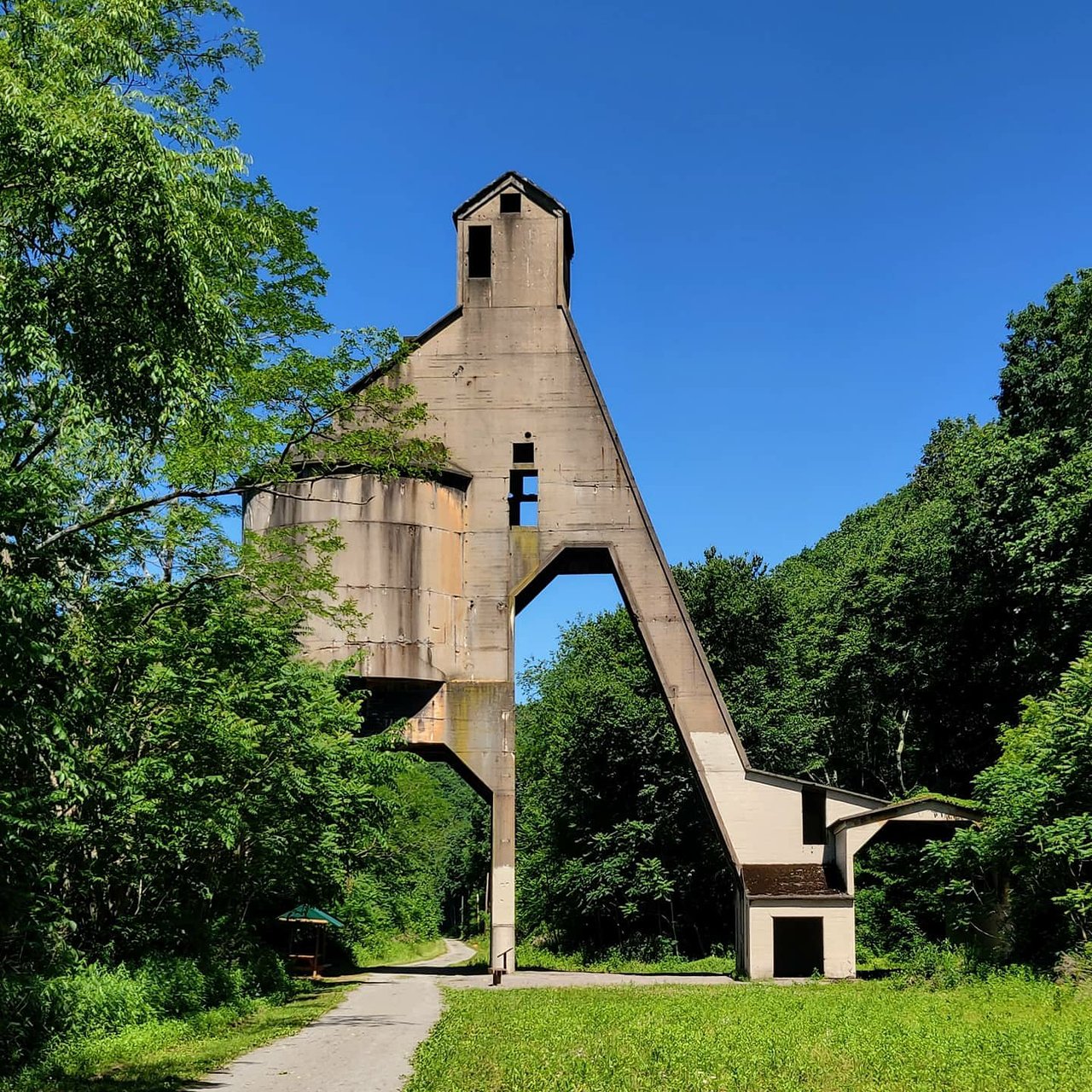 By: Moses Greenspan
Wolf Creek Race Management is hosting the Burning Coal Marathon & Half Marathon on Sunday August 29, 2021 in Rimersburg, PA at the Armstrong Trail.
Flat & Fast Course
The marathon and half marathon are both an out and back on the Armstrong Trail. The course is entirely crushed limestone and pancake flat. The marathon only has 266 feet of total elevation gain and the half marathon has 143 feet of gain.
Learn About The Trail
Phillipston Turntable
The Burning Coal race course is very scenic with numerous attractions right on the trail. The start/finish is right at the Phillipston turntable and train yard. The turntable was built in 1877 and used to turn train cars 180 degrees and send them back on their return trip. The Phillipston turntable was renovated just last year in 2020.
Brady Tunnel
As you continue on the trail, you will see the 2,468 ft. long Brady Tunnel. The Brady Tunnel was constructed in 1916, providing a 5 mile shortcut for train traffic and cutting out the dangerous turns around Brady's Bend.
Redbank Coaling Tower
As you run down the trail, the Redbank Coaling Tower presents an impressive figure to the horizon. The tower was used as a refueling station for trains back when they used coal for power. Trains would stop underneath the tower and have coal poured into the car from above, which is why the trail runs through the building. The Redbank Coaling Tower stopped being used in 1957 when trains switched from steam engines to diesel fuel.
Lock and Dam 9
Important contributors to the productivity of the Allegheny River are the Locks and Dams. Prior to their construction, the Allegheny River varied greatly in depth with sections as shallow as 12 inches. With the construction of the Locks and Dams, the river was engineered to have a minimum depth of 9 ft. allowing boats to travel up and down its length for business. Not long after passing the Redbank Coaling Tower, you will run alongside Lock and Dam 9, an integral work of engineering for the region.
Helping You Go The Distance
We understand that it takes a lot of preparation to run a half marathon or marathon, that's why we put a great deal of time and effort on our end to enhance your race day experience.
Aid Stations and Restrooms
The start/finish area will have restrooms and refreshments for finishers. There will also be restrooms and aid stations with first aid kits and fluids spread out on the course. The aid stations will be manned by race staff to help with any needs which may arise during the race.
Swag
To commemorate your achievement (and maybe provide some motivation on the course) each participant will receive a premium 100% polyester performance shirt with the Burning Coal logo on the front. Finishers will also receive a beautifully designed custom medal. To keep these items together and to carry around all your other running accessories, runners will be given a Wolf Creek drawstring bag.
Safety
We want this event to be as fun as possible, while still being safe for all involved. We have set up safety protocols to ensure sanitation and social distancing. The race features an open window start meaning that you can start at any time you choose during a 30 minute window. This allows you to spread out and avoid the usual start line cluster. When you finish, there will not be an awards ceremony which helps avoid post-race crowds. We provide pre-packaged food and drinks, and have hand sanitizer readily available. All of our protocols are in accordance with PA-state government & CDC guidelines.

We hope to see you on August 29 for the Burning Coal Half Marathon. For more information and to learn about our other destination races, visit our website www.wolfcreektrackclub.com.